Setting up the Android SDK for Visual Studio
In addition to Installing the Java JDK, the Elements compiler also requires the Android SDK in order to build apps for the Android platform.
Some distributions of the Android SDK download are just a .zip that can be extracted to an arbitrary location, and which not register itself system-wide. If you use this version, you can manually configure the Android SDK paths in the "Tools|Options" Dialog: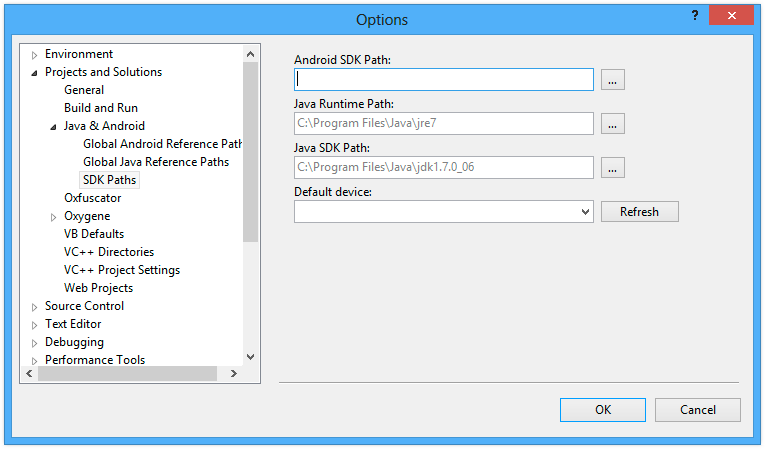 If you specify the path manually, make sure to specify the path to and including the sdk folder. This folder should contain, among others, the ./platforms and ./tools subfolders.
Installing Required Android SDK Components
After installing the SDK, some additional components need to be installed via the Android SDK Manager. Check to install at least:
Android SDK Tools
Android SDK Platform-Tools
Android SDK Build-Tools
One (or more) Android Platforms (such as 4.1 / API 16 in the screenshot below).
and click "Install" to install.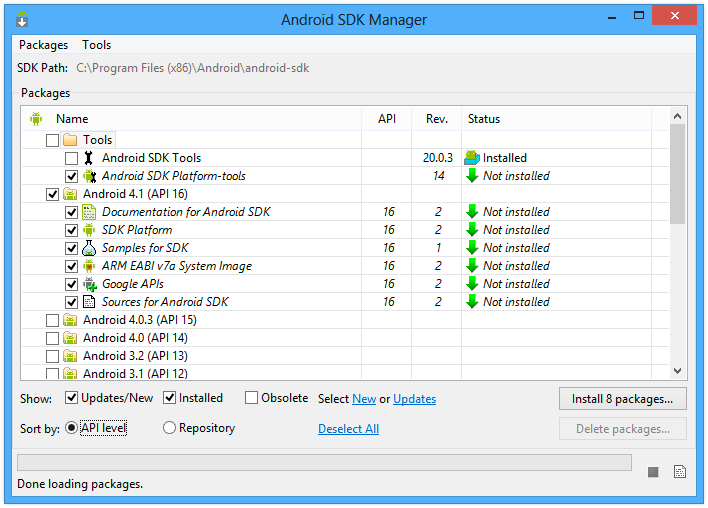 Note that you need to click "Accept All" in the subsequent dialog, or some of the packages you selected may not be installed.
Device-Specific Setup
Depending on the Android Devices you want to develop for, some device-specific parts of the Android SDK might need to be installed or configured. Check out the page below for links to setup and development instructions for popular Android devices.
See Also