Working with Elements in Visual Studio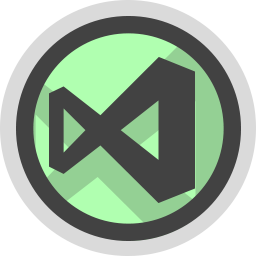 Developers working on Windows can also use Elements within Microsoft's Visual Studio IDE, a license for which is included as part of the product.
Elements can integrate with Visual Studio versions 2015 and 2017 Community, Professional and Higher. If you don't have a copy of Visual Studio yet, Elements setup will offer to install the Visual Studio 2015 Shell for you (no separate download or purchase from Microsoft needed).
From inside the Visual Studio IDE, you can develop, deploy and debug on all the platforms supported by Elements. When targeting the Mac and iOS platforms, Elements inside Visual Studio will communicate with tools on the Mac, as necessary, using a small utility called CrossBox.
Visual Studio IDE

— A general overview and introduction.
CodeEditor — What you do best: writing code.
Visual Designers — Working with the embedded visual designers for WinForms, WPF, WinRT and ASP.NET, and external designers for Cocoa and Android.

Build Toolchain

— How you get from source code to shippable product.
Debugging — Testing, debugging and profiling your apps.

Project Management

— Managing project content, compiler options, and more.

Templates

— An overview over the templates Elements provides to get new projects started or add new files to existing projects.
Further topics of interest:
Configuring the IDE via the

Options Dialog
Prerequisites / Getting Set Up
Depending on what platforms you wish to develop for, the Elements compiler and Visual Studio have a few prerequisites you may need to install in order to have all the tools you need to get started with the platform.